ビビッドな色彩のテキスタイルで多くのファンを魅了するテキスタイル作家の展覧会!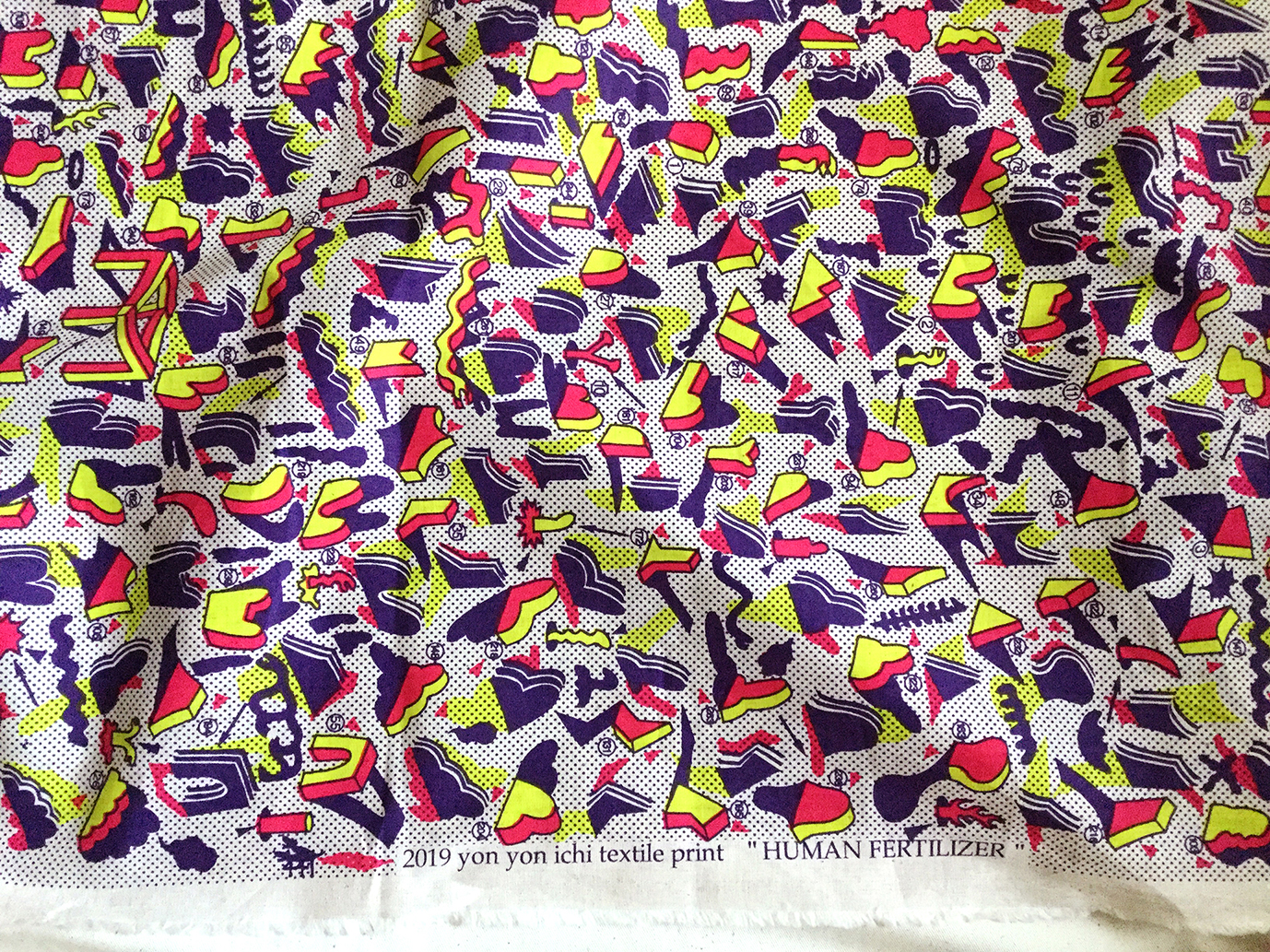 ヨンヨンイチ テキスタイル展
「HUMAN FERTILIZER」
2019年9月13日(金) ~ 10月6日(日)
木金 16:00~21:00/土日 12:00~19:00
月~水 休み (最終日18時終了)
会場:WISH LESS gallery (東京都北区田端5-12-10)
WISH LESS galleryでは、他に類を見ないデザインとビビッドな色彩のテキスタイルで支持される 441 yon yon ichi による新作展を開催いたします。
2年ぶり、4回目となる本展では、"HUMAN FERTILIZER"、"JUNGLE HERE"、"SOUND WAVE" という3つのテーマをもとに手捺染(ハンドプリント)で製作されたテキスタイルプリントをご紹介いたします。
PROFILE
441 yon yon ichi/ヨンヨンイチ
吉井隆祐/Ryusuke Yoshii による自主制作のテキスタイルブランド。
多摩美術大学で染織を学び、東京都羽村市の捺染工場に勤務。
退社後、手捺染によるテキスタイルプリントの自主制作の活動を始める。
アーティストウェブサイト:yonyonichi.com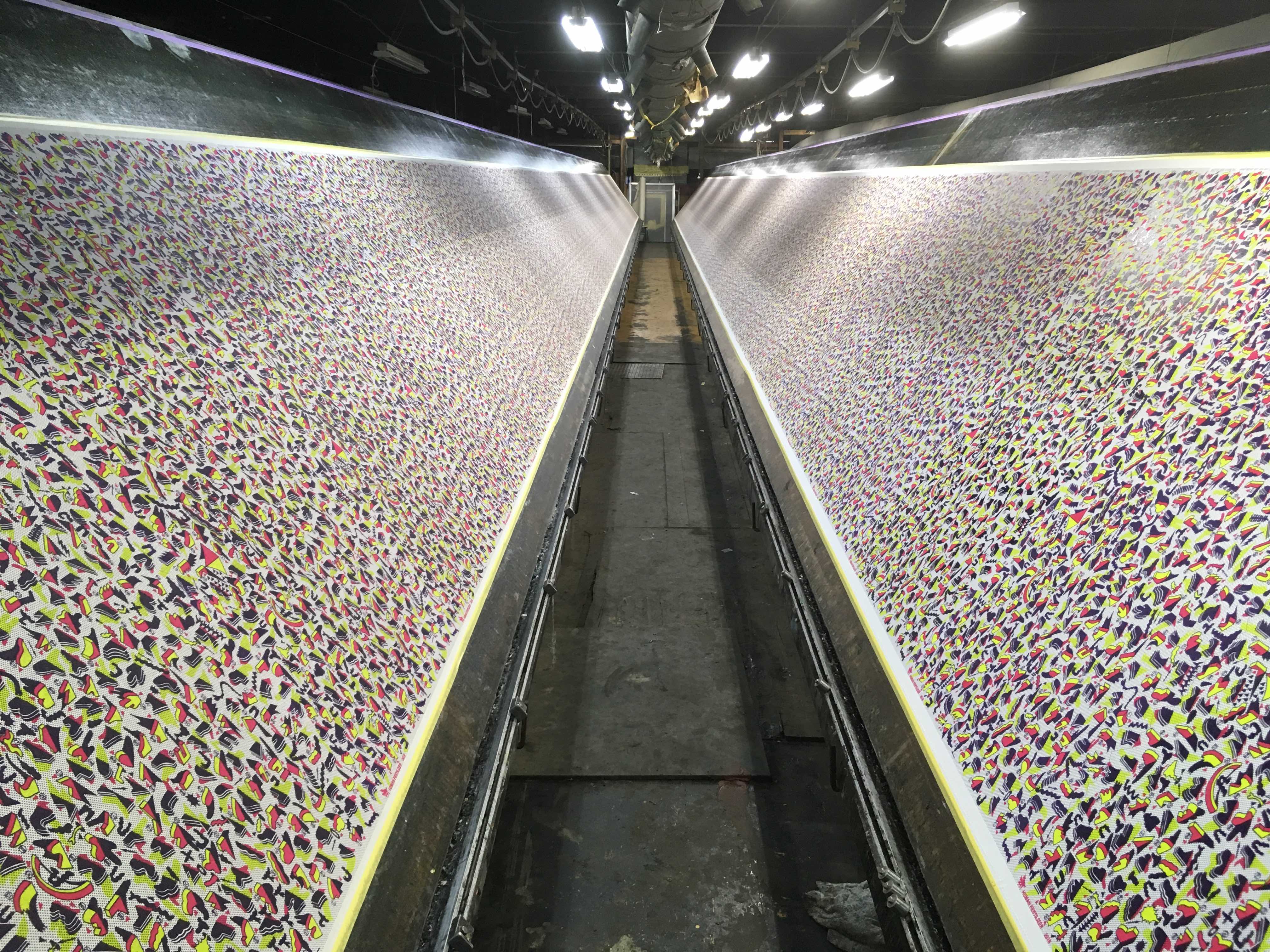 ---
※ WISH LESSでは会場の都合により祝花・菓子などはご遠慮いただいております。祝花や差し入れに代えて、作品のご購入をお勧めしています。ご購入を通じてアーティストへの励ましやご支援くださいますようご理解お願いいたします。  
※ 12歳以下のお子さまをお連れの方は展示物への配慮をお願いします。
---
◆
WISH LESS gallery is delighted to announce 441(yon yon ichi)'s 4th solo exhibition at our space 'HUMAN FERTILIZER'.
441(yon yon ichi) has developed his own unique instantly recognizable textile designs with vivid colours hand printed on fabrics. His textile brand has been gaining in popularity over the last few years with a recent installation and numerous other pop-ups shows.
In this exhibition, he will be showing his new textile prints with the titles "HUMAN FERTILIZER", "JUNGLE HERE" and "SOUND WAVE".
Come and see why this is the fourth time we've shown 441's work at WISH LESS.
His 2019 fabric collection  has reached a new level of vibrancy and detail. The fabric will be a available by the metre and of course we'll a wide selection of bags, garments and household items designed and made by him.
PROFILE
441(yon yon ichi) is the textile brand of independent designer Ryusuke Yoshii. After graduating from the textile printing course at Tama Art University, he worked at a printing factory in Tokyo for several years. He then started his own brand producing a range of products using his handprinted textiles. He exquisitely combines geometric shapes with gentle hand-drawn lines to create distinctive patterns.
Artist website:yonyonichi.com
---
ヨンヨンイチ テキスタイル展「HUMAN FERTILIZER」
会 期:2019年9月13日(金) ~ 10月6日(日) 最終日18時終了
時 間:木金 16:00-21:00/土日 12:00-19:00/月~水 休廊
会 場:WISH LESS gallery
住 所 : 〒114-0014 東京都北区田端5-12-10
電 話 : 03-5809-0696
メール:info@wish-less.com
441 yon yon ichi solo exhibition 'HUMAN FERTILIZER'
Period : Friday 13th September – Sunday 6th October 2019
※ We will close at 6pm on the last day.
Opening hours : Thu+Fri 16:00-21:00/Sat+Sun 12:00-19:00
Closed : Mon-Wed
Address : WISH LESS gallery 5-12-10 Tabata Kita-ku Tokyo 114-0014
Tel : +81-3-5809-0696
Email : info@wish-less.com
---