世界中の雑誌やウェブで取り上げられるなど、
今後の活躍に期待が高まるアーティストによる個展を開催!

Egle Zvirblyte solo exhibition
'Life Advice'
2018年1月13日(土)~2月3日(土)
木金 16:00~21:00/土日 12:00~19:00
月~水 休み (最終日18時終了)
▶︎ オープニングレセプション:2018年1月13日(土)  18:00~20:00
WISH LESS galleryでは、世界各国の雑誌や広告で取り上げられ、アートフェアでも注目を集めるイラストレーター Egle Zvirblyte の個展を開催いたします。
むっちりとしたセクシーな女性とコミカルな動物達が楽しげに踊り、ポーズを決める、ダイナミックなドローイングに目を奪われます。
ヴィジュアルが全てを語る! 彼女らしい皮肉とユーモアがつまったウーマンパワー炸裂の作品群をお楽しみください。
STATEMENT
Life Adviceとは、過去6ヶ月におよぶ実体験から得た経験や知恵を選りすぐった、より良い人生のための自己流ガイドです。カルフォルニアの霊媒師、ニューエイジ思想、医療ポスター、そして人間の存在という自己の発見など、意識せずとも影響を受けてしまうこれらが作品のテーマです。
PROFILE
Egle Zvirblyte
リトアニア出身のアーティスト兼イラストレーター。ロンドンで映像と空間デザインを学ぶ。セットデザインに携わった後、自身のイラストレーションワークに専念する。
様々なメディウムで作品を制作し、特に好んで用いるのは鮮やかでジューシーなデジタルアートである。彼女の作品には現実と空想の人々が入り混じり、彼らを取り囲む世界を追究している。
アーティストウェブサイト: www.eglezvirblyte.com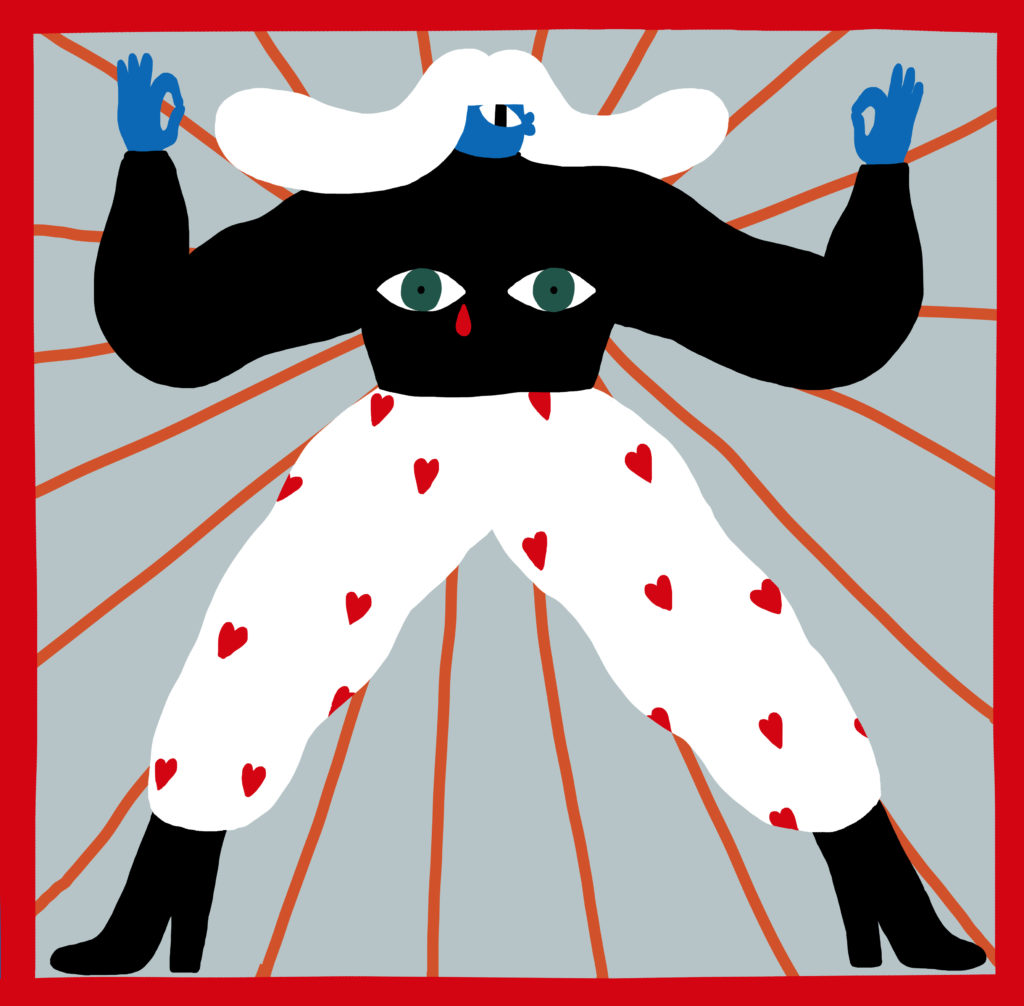 ◆
WISH LESS gallery is excited to announce Egle Zvirblyte's solo exhibition 'Life Advice'.
Egle has been working in advertising and magazines around the world and recently showed in the Juxtapoz Clubhouse at Miami Art Basel.
You will be captivated by the attractive and curvy women and comical animals striking dynamic poses in her drawings.
Her unique visual language shows her ironic sense of humour!
In this exhibition, she will be showing new work, prints and products.
STATEMENT
Life Advice is a self-made guide for better living, collected and patched together from my real experiences of the past 6 months. Inspired by California's psychic services, New Age philosophy, instructional health posters and my own discoveries about human existence, these works are meant to improve your life even if you don't want it.
PROFILE
Egle Zvirblyte is a Lithuanian artist and illustrator. She has studied Film and Spatial Design in London, continuing to work in set design and later focusing on her own illustration. Egle works in a variety of mediums, but it's not a secret that bright and juicy digital drawings are her favourite. Egle's work explores real and fictional human relationships with themselves and the surrounding universe.
Artist website: www.eglezvirblyte.com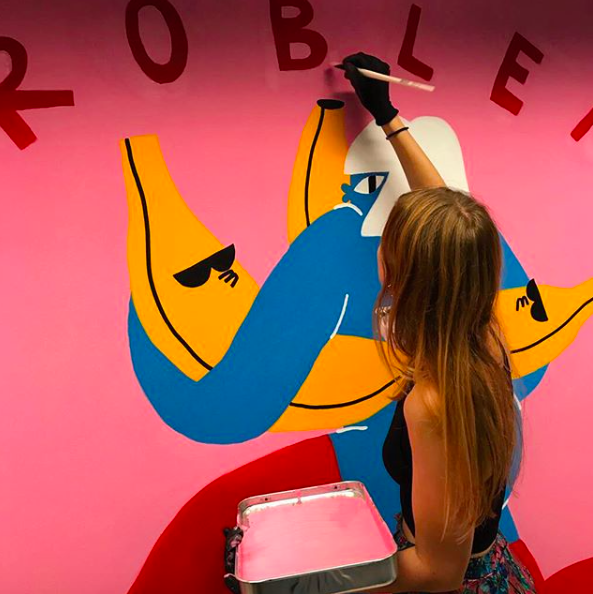 ▲ マイアミで行われたアートフェア(Miami Art Basel 2017)では、大規模な展覧会が高い評価を受けた。
---
Egle Zvirblyte solo exhibition 'Life Advice'
会 期:2018年1月13日(土)~2月3日(土) 最終日18時終了
時 間:木金 16:00-21:00/土日 12:00-19:00/月~水 休廊
会 場:WISH LESS gallery
住 所 : 〒114-0014 東京都北区田端5-12-10
電 話 : 03-5809-0696
メール:info@wish-less.com
Period : Saturday 13th January – Saturday 3rd February 2018
※ We will close at 6pm on the last day.
Opening hours : Thu+Fri 16:00-21:00/Sat+Sun 12:00-19:00
Closed : Mon-Wed
Address : WISH LESS gallery 5-12-10 Tabata Kita-ku Tokyo 114-0014
Tel : +81-3-5809-0696
Email : info@wish-less.com
---