Trippple Nippplesのボーカルを務め、アーティストとしても積極的に活動するDEADKEBABの個展を開催!
デッドケバブ 個展「ヘリウム」
2018年6月9日(土)~7月1日(日)
木金 16:00~21:00/土日 12:00~19:00
月~水 休み (最終日18時終了)
▶オープニングレセプション:6月9日(土) 18:00~20:00
STATEMENT
WISH LESS galleryでは、アーティストおよびミュージシャンとしても活動するDEADKEBABの個展を開催いたします。今回の展示"HELIUM"では、最近のおしりシリーズをはじめとしたコミカルかつシュールなドローイングやペインティングが混じり合い、DEADKEBABならではの空間を作り上げます。
PROFILE
デッドケバブ
東京生まれ。武蔵美大卒業後、独特のユーモラスなアートワークを発表しながら、バンド"Trippple Nippples"のボーカリストとしても活躍し、一昨年よりDEADKEBAB & PSYCHIC$のMCとして音楽活動を始め、各地でライブを行う。ペインターのLyとの秘密結社"SHIT Ltd."も手がけている。
アーティストウェブサイト:deadkebab.com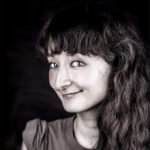 ---
※ WISH LESSでは会場の都合により祝花・菓子などはご遠慮いただいております。祝花や差し入れに代えて、作品のご購入をお勧めしています。ご購入を通じてアーティストへの励ましやご支援くださいますようご理解お願いいたします。
※ 12歳以下のお子さまをお連れの方は展示物への配慮をお願いします。
---
◆
STATEMENT
WISH LESS gallery is excited to announce DEADKEBAB's solo exhibition 'HELIUM'.
DEADKEBAB is an artist and musician known as the vocalist of the Japanese band 'Trippple Nippples'.
In this exhibition, she will be showing a new body of work titled 'Buttocks series' featuring her comical and intriguing drawings and paintings.
Come and witness the unique and thrilling world of DEADKEBAB at WISH LESS gallery.
PROFILE
DEADKEBAB was born in Tokyo. After graduating from Musashino Art University she began to produce unique and humorous art  and perform as vocalist of the Japanese band 'Trippple Nippples'. In 2016 she started her music unit 'DEADKEBAB & PSYCHIC$' and has been playing gigs across Japan.She also runs Secret society "SHIT Ltd." with Japanese painter Ly.
Artist website:deadkebab.com
---
デッドケバブ 個展「ヘリウム」
会 期:2018年6月9日(土)~7月1日(日) 最終日18時終了
時 間:木金 16:00-21:00/土日 12:00-19:00/月~水 休廊
会 場:WISH LESS gallery
住 所 : 〒114-0014 東京都北区田端5-12-10
電 話 : 03-5809-0696
メール:info@wish-less.com
DEADKEBAB solo exhibition 'HELIUM'
Period : Saturday 9th June – Sunday 1st July 2018
※ We will close at 6pm on the last day.
Opening hours : Thu+Fri 16:00-21:00/Sat+Sun 12:00-19:00
Closed : Mon-Wed
Address : WISH LESS gallery 5-12-10 Tabata Kita-ku Tokyo 114-0014
Tel : +81-3-5809-0696
Email : info@wish-less.com
---