作家のゲーリー・グッドマンによる詩の朗読会を開催。
An Afternoon with Gary + Bambi Goodman
~ poetry reading + live painting ~
11月1日(日)/Sunday 1st of November
15:00〜19:00
作家のゲーリー・グッドマンによる詩の朗読会を開催いたします。
また、ゲーリーとバンビの2人が白い箱に描く即興ライブペインティングも行います。
詩人としても知られるゲーリーの英国風ウィットに富んだユニークな詩を是非この機会にお楽しみください。
※朗読会は英語で行われますのでご了承ください。
※本イベントはタイムスケジュールを設けず、ランダムに行われます。お気軽にお越しください。
Gary will be reading some of his poems in the gallery.
His poems are mainly autobiographical and observational showing modern UK culture.
Bambi will also join Gary for live painting on 3 dimensional objects.
Please drop by!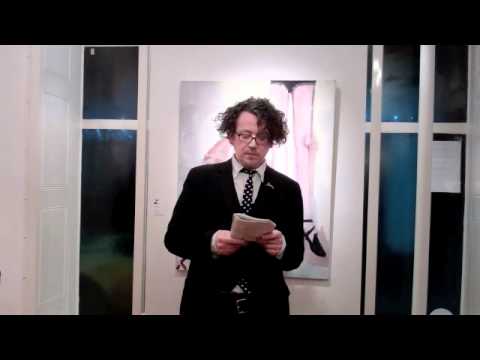 [ 概要 ]
会 期:2015年10月24日(土) 〜 11月7日(土)   最終日18時終了
時 間:水木金 16:00-21:00/土日 12:00-19:00/月火 休廊
住 所 : 〒114-0014  東京都北区田端5-12-10
電 話 : 03-5809-0696
Period : Saturday October 24th – Saturday November 7th  2015
※ We will close at 6pm on the last day.
Opening hours : Wed-Fri  16:00-21:00/Sat+Sun  12:00-19:00
Closed : Mon+Tue/ 7th and 8th of October
Tel : +81-3-5809-0696