入手困難で話題のぬいぐるみチャームを制作するAKANE ISHIGAの4度目の個展を開催!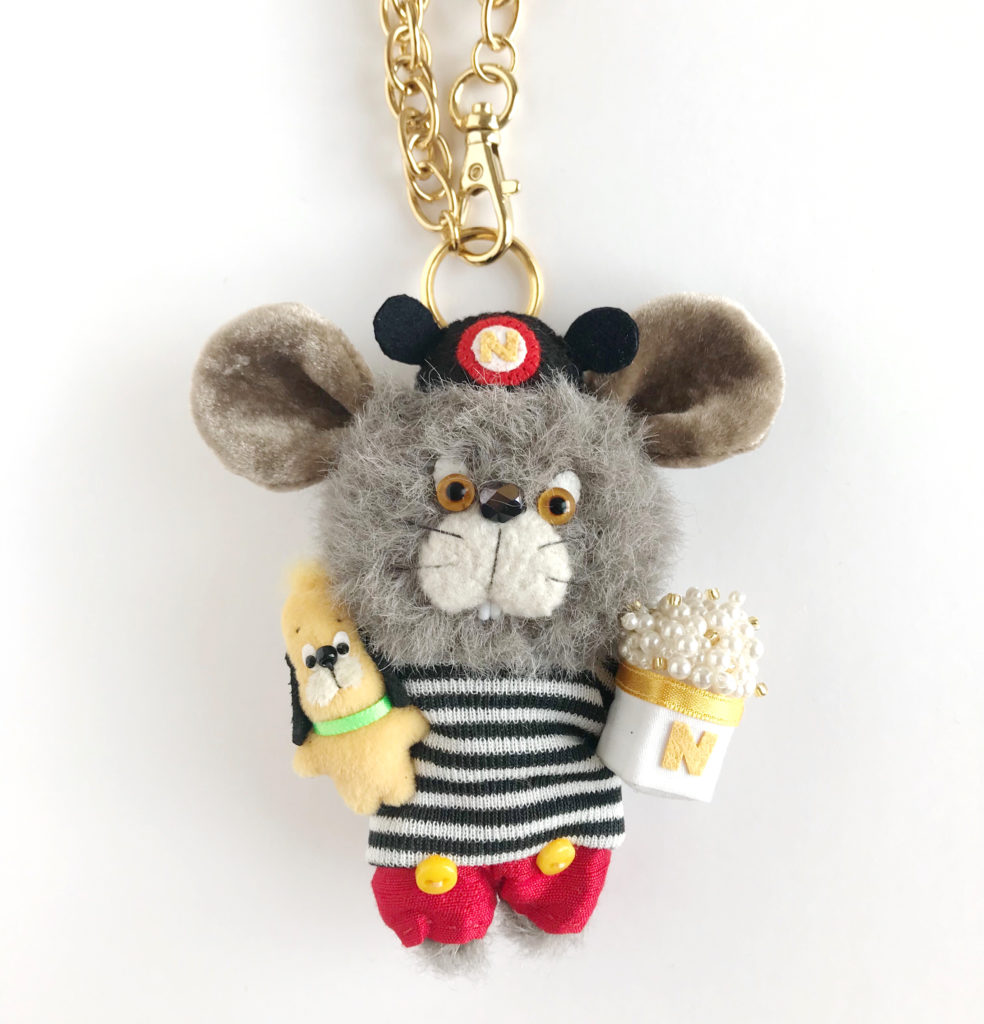 AKANE ISHIGA solo exhibition
'Tiny Zoo -What I Love-'
2019年12月14日(土)~29日(日)
木金 16:00~21:00/土日 12:00~19:00
月~水 休み (最終日18時終了)
会場:WISH LESS gallery (東京都北区田端5-12-10)
▶︎ オープニングレセプション:2019年12月14日(土) 18:00~20:00
WISH LESS galleryでは、入手困難で話題のキュートなぬいぐるみチャームを作るAKANE ISHIGAによる新作展を開催いたします。
AKANE ISHIGAは「連れて歩ける動物園」をテーマに、素材と表情にこだわったぬいぐるみチャームをつくっています。ぬいぐるみは高級天然素材を用い、小物など細かいディテールまで1点ずつ全て手作業で仕上げられています。
最近では、手塚治虫生誕90周年を記念したイベントにて、手塚キャラクターのぬいぐるみチャームを制作するなど、活動の場が更に広がっています。
音楽、ファッション、美味しい食べ物に、憧れのあの人…。自らが愛してやまないものを全身で主張する、身長約10㎝の動物たち。個性強めな動物たちの小さな小さな動物園で、あなただけのお気に入りの子を見つけていただければ幸いです。
PROFILE
AKANE ISHIGA
昔から好きで描いている「二本足で立つ洋服を着た動物」を立体にしてみたいと思った事からぬいぐるみチャームの製作を始める。2014年 初個展「Tiny  Zoo」、2017年 個展「Tiny  Zoo -Annex-」、2018年「Tiny  Zoo -Remix-」(WISH LESS gallery/東京) ウェブショップ (chovon  SHOP)での販売のほか、イベントへの参加もしている。
インスタグラム:instagram.com/akanet08
◆
WISH LESS gallery is pleased to announce AKANE ISHIGA's solo exhibition 'Tiny Zoo -What I Love-'.
AKANE ISHIGA's stuffed toy charms are 100% handmade by the artist including their clothing, small bags and accessories using high quality organic materials with the theme of a portable Tiny Zoo.
Recently she collaborated with the Estate of the legendary Japanese  manga artist Osamu Tezuka and produced toy charms of his some of his iconic characters for the 90th anniversary of Tezuka's birth.
In this exhibition, she will be showing a selection of new pieces with the theme of music and fashion, also her own personal icons .Please come and find your favourite 10cm high free-standing toy dressed to express their personality!
PROFILE
AKANE ISHIGA creates three dimensional 'free standing clothed toys' from her own drawings.
Solo show 'Tiny Zoo' (2014), 'Tiny Zoo -Annex-' (2017), 'Tiny Zoo -Remix-' (2018) at WISH LESS.
Her work has been represented by chovon SHOP and at other events in Japan.
Instagram:instagram.com/akanet08
---
AKANE ISHIGA solo exhibition 'Tiny Zoo -What I Love-'
会 期:2019年12月14日(土)~29日(日) 最終日18時終了
時 間:木金 16:00-21:00/土日 12:00-19:00/月~水 休廊
会 場:WISH LESS gallery
住 所 : 〒114-0014 東京都北区田端5-12-10
電 話 : 03-5809-0696
メール:info@wish-less.com
Period : Saturday 14th – Sunday 29th December 2019
※ We will close at 6pm on the last day.
Opening hours : Thu+Fri 16:00-21:00/Sat+Sun 12:00-19:00
Closed : Mon-Wed
Address : WISH LESS gallery 5-12-10 Tabata Kita-ku Tokyo 114-0014
Tel : +81-3-5809-0696
Email : info@wish-less.com
---