5m × 3mの壁画をペイントしました!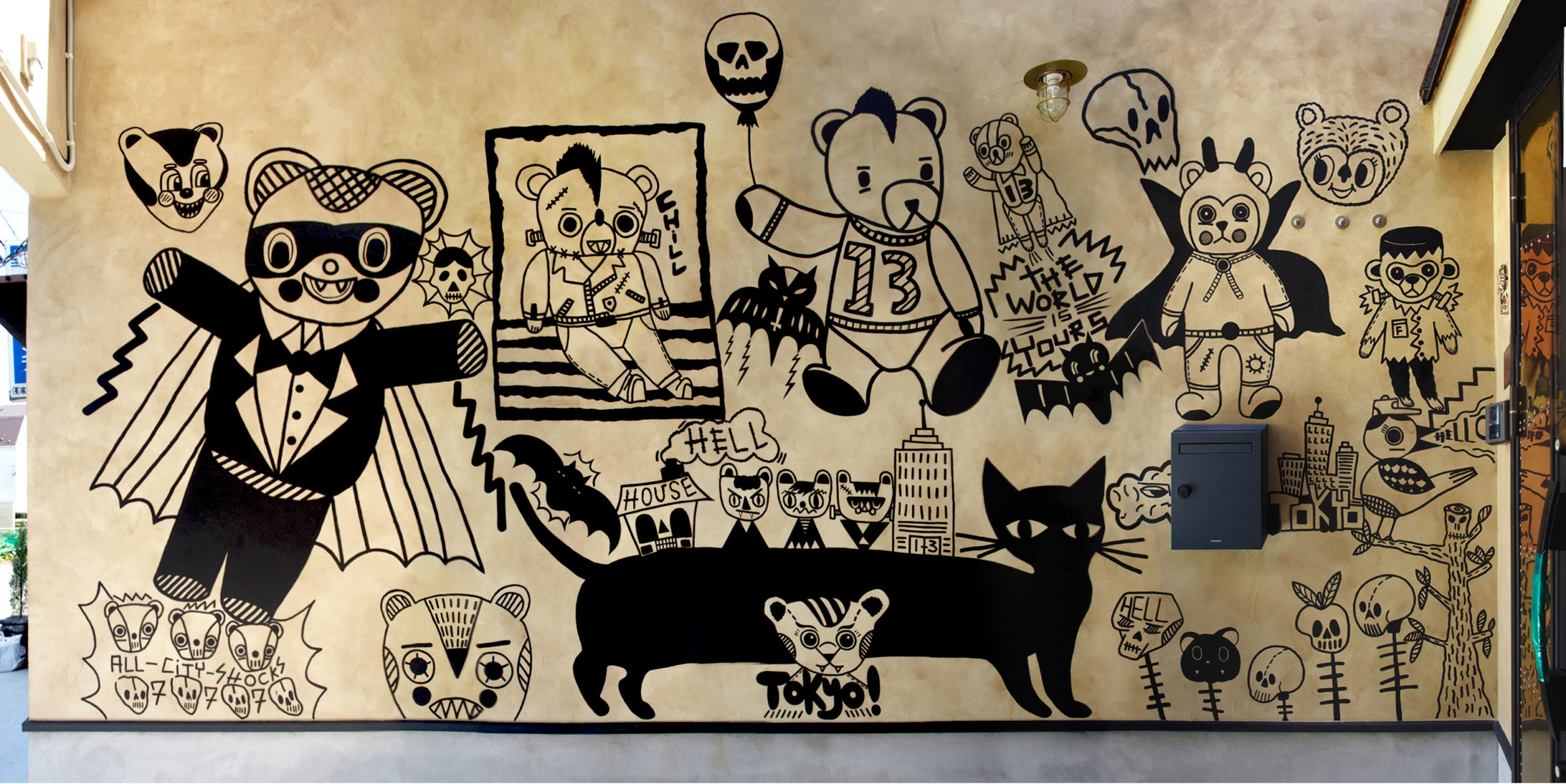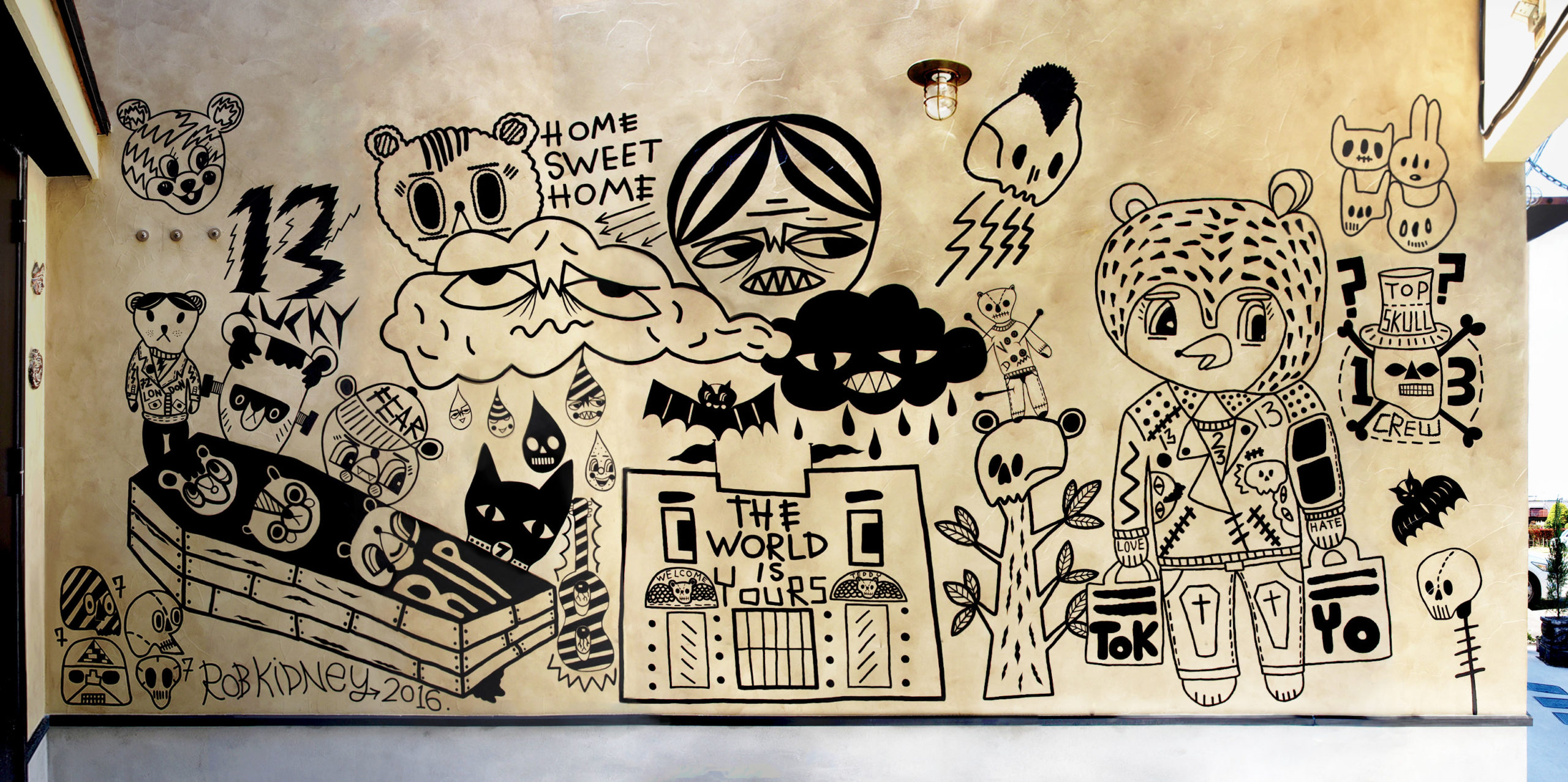 A recent WISH LESS studio mural commission on a new apartment building in Tokyo.
The client wanted Rob Kidney's characters with a horror theme.
Each wall was 5m x 3m. It was a lot of fun and we were really pleased with the result!
If you are interested in a mural commission by us, get in contact to info@wish-less.com!
都内某所に新築されたアパートの壁画を仕上げました!オーナーさんご希望のホラーをテーマに、
5mx3mの壁2面をロブキドニーのでっかい絵で埋め尽くしました!
とっても素晴らしい経験が出来、大満足です。
今後も壁画のご依頼承ります。ご興味のある方は info@wish-less.com までメールください★
Photographs by Chris Radich