2/27(土)の朝8:30〜8:50、FMラジオJ-WAVEに、パンと柴犬展の菅田ミサとYOKEYが出演いたします!
番組「Radio Donuts」内の STATION to STATION というコーナーにて、
現在開催中のパンと柴犬展を紹介いたします。
菅田ミサとYOKEYが作品について熱く語ります。
ナビゲーターの秀島史香さんの美しい声も癒されますよ🎵
土曜の朝は早起きして、ぜひご視聴ください!!
詳細はこちら→www.j-wave.co.jp/original/radiodonuts
Check Radio Donuts(STATION to STATION) on J-WAVE radio station at 08:30 on Saturday 27th February!!!
Misa Sugata and YOKEY from Bread & Shiba-inu exhibition crew in the house!
Don't miss it!
---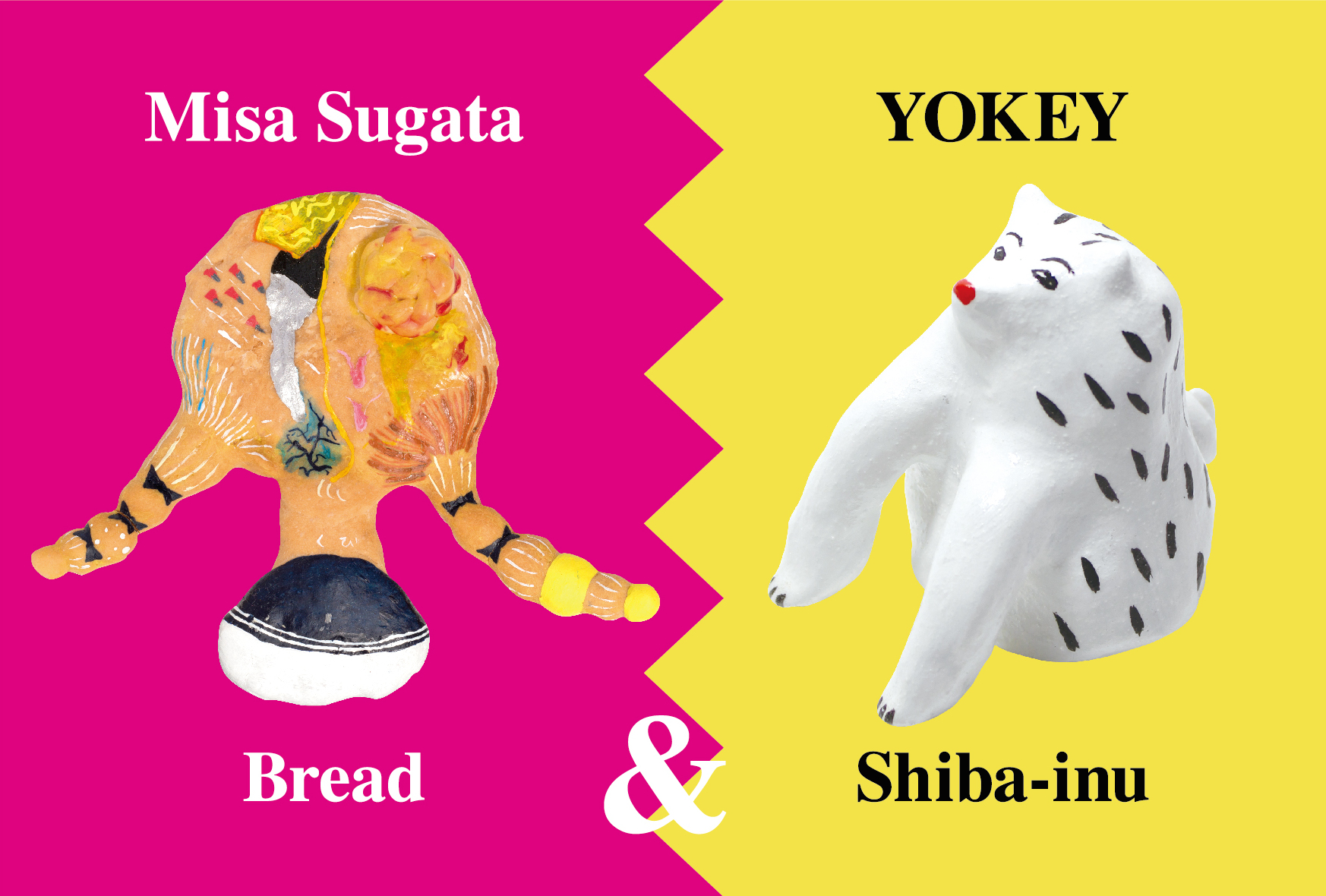 [ 概要 ]
Misa Sugata & YOKEY exhibition「パンと柴犬」
会 期:2016年2月13日(土) 〜 3月6日(日)   最終日18時終了
時 間:水木金 16:00-21:00/土日 12:00-19:00/月火 休廊
会 場:WISH LESS gallery
住 所 : 〒114-0014  東京都北区田端5-12-10
電 話 : 03-5809-0696
メール:info@wish-less.com
Period : Saturday February 13th – Sunday March 6th  2016
※ We will close at 6pm on the last day.
Opening hours : Wed-Fri  16:00-21:00/Sat+Sun  12:00-19:00
Closed : Mon+Tue
Tel : +81-3-5809-0696